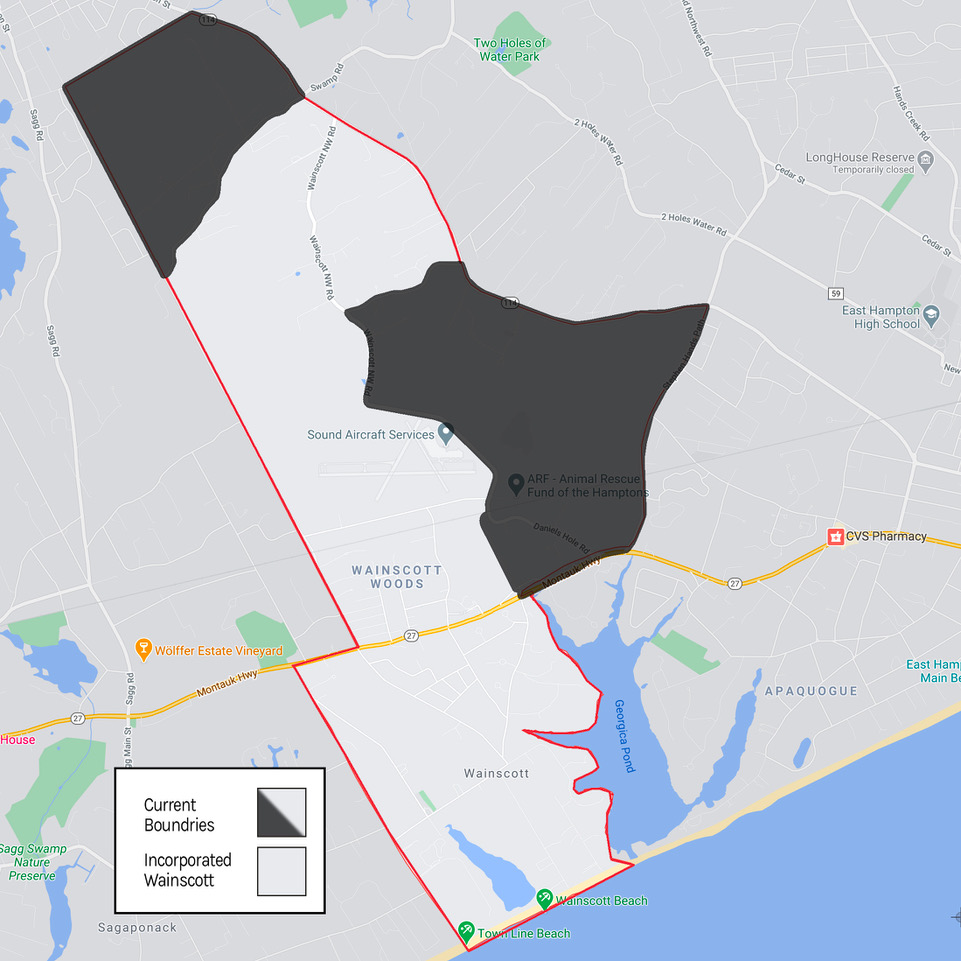 Our Wainscott Hamlet is in danger. We are deeply concerned about the proposal by a small, anonymous group of Beach Lane property owners to create a Wainscott Village by dividing our hamlet (and the Wainscott School District). The proposed incorporation will exclude roughly 80 homes and number of commercial properties as a result of the arbitrarily drawn boundaries.
Key Issues of an Incorporated Wainscott
Incorporated Wainscott will have smaller tax base and will offer no new enhanced services. It will contract out to East Hampton Town most services we currently receive, but at additional and unnecessary cost to Wainscott Taxpayers.
The excluded homes will lose the beach parking privileges they have enjoyed for generations. Non-Wainscott Villagers would have to pay substantial fees for beach parking access.
The sole reason C.P.W. wants to push for Incorporation is in an attempt to stop the landing of power cables.
If the new village moves to block the cable landing, complex, protracted litigation will follow, and we, the village taxpayers, will be stuck with the tab.
Incorporated Wainscott assume formal land use planning and zoning responsibilities, but not remotely enough has been budgeted for it to effectively handle the wide variety of land uses, prominently the prospects of a 70-acre former sand mine.